Today only! Get the entire OWR catalog for $15 in honor of Joey's 50th birthday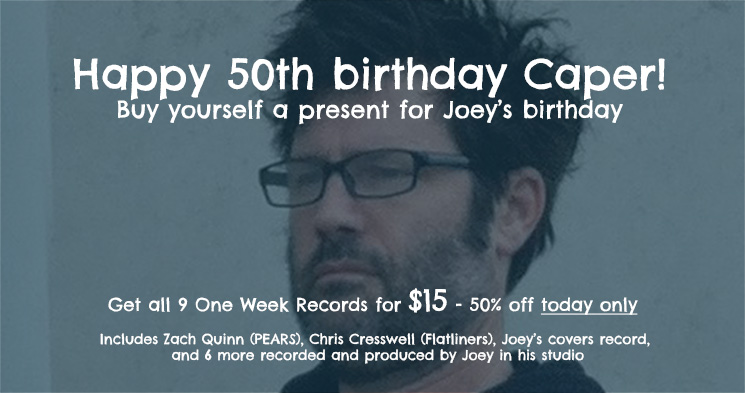 For anyone familiar with how One Week Records works, you know that Joey bleeds into this label and these records.  His dedication and work ethic shows in the 9 records he's recorded and produced and also in the way he's impacted the lives of the artists and listeners.  Today is Joey's 50th birthday.  Take a moment to wish Joey a happy birthday.  I'm sure he'll take a break from his One Week recording session today to read them.
Your gift for Joey's birthday is that you can get the entire One Week Records catalog for $15 with a free membership.  Half off – today only.
Step 1: Click here
Step 2: Add the catalog to your cart
Step 3: Check the free membership box
Step 4: Get immediate access to great music that you can download and stream from our portal
Step 5: Grab a Jameson and cheers Caper!
Thanks always for your support of One Week!
-Brian